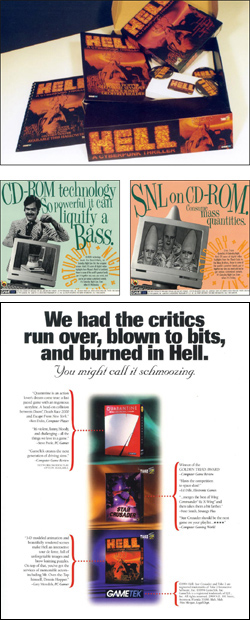 GameTek 1994
GameTek Cinema (CD-ROM)
Quarantine (CD-ROM, 3DO)
Rand McNally (CD-ROM)
Jeopardy (Sega, NES)
Wheel of Fortune (Sega, NES)
Brutal (SNES)
Yogi's Gold Rush (GameBoy)
Objective
Feature product releases and generate anticipation and excitement to spark sales.
Tactical Examples
Retailer kits and point-of-sale material, press releases, product samples and information.
Product demonstration/public relations "road trips."
Narrowly targeted publications (P.C. Gamer, GamePro, Game Players, Next Generation, etc.)
Key Learning
Retailers will be cautious if they sense consumer confusion.