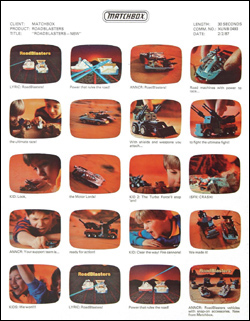 Matchbox Toys 1986-1987
Diecast miniature vehicles (core business)
Rubik's puzzles/games
Action figures/playsets
Objective
Differentiation of parity product (vs. Mattel Hot Wheels) and selectively introduce new products.
Tactical Examples
Actionable recommendations for diecast miniatures included packaging initiative. Line updates, multipacks and themes. (Agency position paper on core business was distributed to worldwide offices.)
Research analysis
Focus groups
NPD toy retail sales tracking survey
NPD toy market index
New product review and development
Key Learning
Toys and toy brands can have accelerated life cycle. It is important to move quickly.